Home » Blog » Pros and Cons of Glasses and Contacts
Pros and Cons of Glasses and Contacts
Posted by: Georgia Center for Sight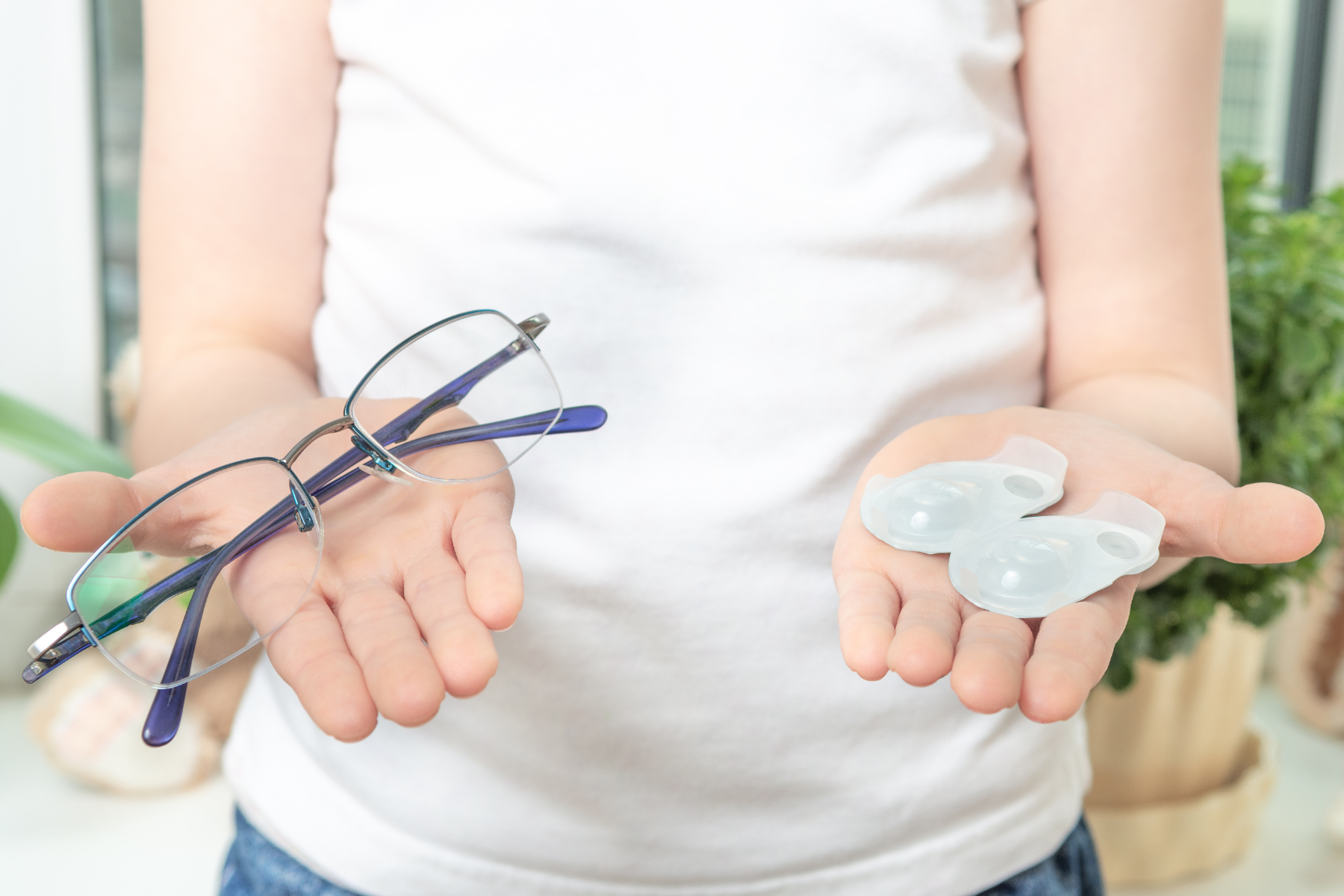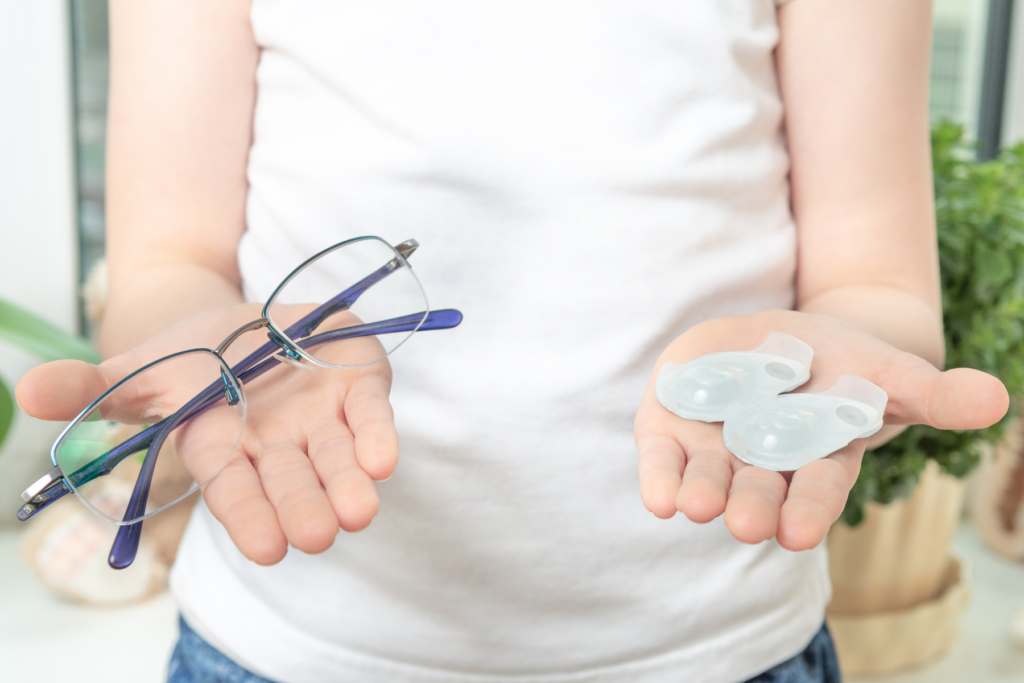 When it comes to your vision, clarity is the goal. Sometimes our sight needs support in order for us to see the world as clearly as possible. If you think you need vision support, you should first schedule an appointment with your optometrist. Then, once your doctor has determined a prescription, you can decide if glasses or contacts would be the best option for your daily sight support. We've outlined some of the pros and cons of glasses and contacts so that you can consider which option is right for your everyday use.
Glasses
There are two types of eyeglasses that are available: single vision lenses and multifocal lenses. Single vision glasses are best for correcting distance issues with your sight, like seeing a screen from far away. Multifocal lenses are meant to help with distance and near-sighted vision problems, such as reading and writing. There are three types of multifocal lenses. Bifocals help have distance correction in the top half of the lens, while the bottom half is meant to help you read. Trifocals have three areas that consist of a top correction, a bottom reading lens, and an area in between for your middle vision. The last kind of lens is the progressive lens, which transitions smoothly between areas of the lens rather than the clear divide of a trifocal or bifocal lens. You have the option of plastic or glass lenses, as well. Plastic tends to be more lightweight, but can scratch more easily than glass lenses.
Here are some pros and cons of eyeglasses:
Pros
Require little care beyond an occasional cleaning

Easy and convenient to put on and take off

Endless choice of frames to fit your personality and preferences

No need to touch your eyes or face to remove or put on glasses

Reduced risk of infection
Cons
Distortion can occur if you have a strong prescription and astigmatism

Can sometimes feel uncomfortable on the bridge of your nose or on your ears

Some people do not like the aesthetic component of glasses

Lenses can fog up while wearing a mask

Rain can get on lenses and lower visibility

Difficulty doing physical activities while wearing glasses
Contacts
Contacts are typically thin, plastic lenses that sit directly on your eye to correct your vision. There are two types of lenses: soft and hard. Soft lenses, or permeable lenses, are made of plastic and are the most popular contacts. These lenses do not touch your cornea and are generally more comfortable than hard lenses. You have a choice of either daily disposable contacts, monthly contacts, or extended wear contacts. Daily contacts are single-use and should be disposed of at the end of the day. Monthly contacts are meant to last longer, but you need to remove your lenses at night and clean them before putting them back on your eyes. Extended wear contacts can be worn continuously, but must be removed and cleaned once a week. Hard contact lenses are made of glass and are more durable than plastic lenses, but they aren't as comfortable and do not offer the same breathability. They can be helpful for those with astigmatism or allergies. Contact lenses should be put in only after you have washed your hands thoroughly to avoid the spread of bacteria and other harmful substances.
Here are some pros and cons of contact lenses:
Pros
More natural vision than glasses

Move with your eye and don't block any vision areas

No fogging or water droplets

Better suited for physical activity and sports

Wearable in the shower and in water
Cons
Require more care than glasses

Must be cleaned regularly and stored properly

Fingers come in contact with the eyes while putting in and removing lenses

Higher risk of infection

Blurred vision for those with astigmatisms when lenses rotate
Glasses and contact lenses are not mutually exclusive. You can wear contacts to the gym and glasses to work! However you choose to support your vision, the Georgia Center for Sight is here to help you. Check out our website to find out more about the services we provide, or contact us to make an appointment with one of our doctors.
---