Home » Blog » February is Low Vision Awareness Month
February is Low Vision Awareness Month
Posted by: Georgia Center for Sight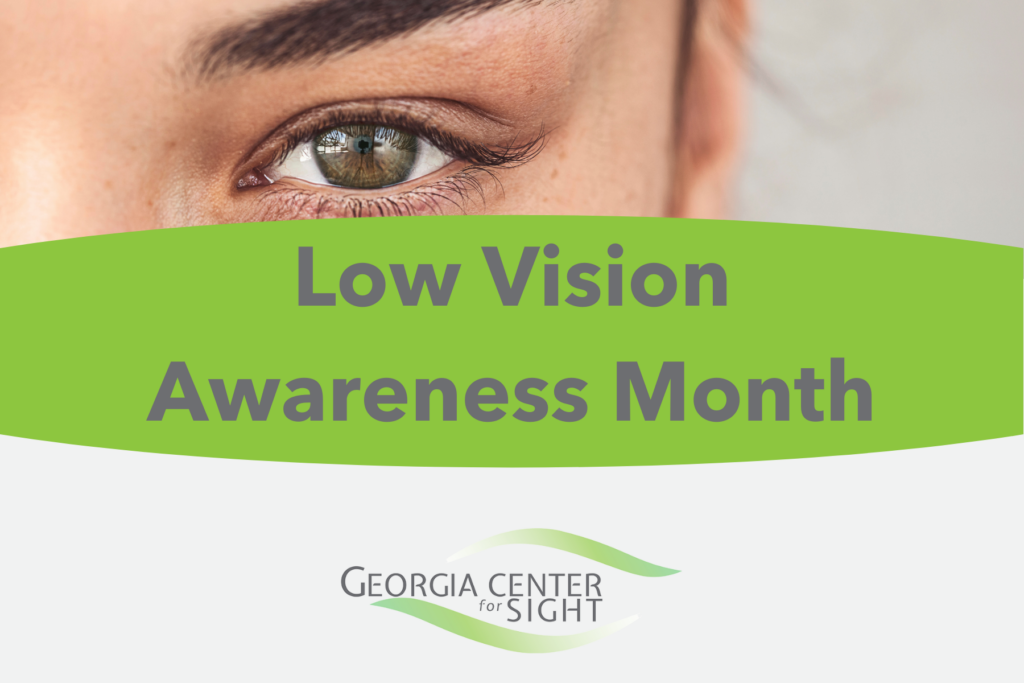 February is the month to spread awareness about low vision. Low vision affects millions of Americans and can make everyday life tasks feel difficult or even impossible. According to the National Eye Institute, 4.2 million Americans over the age of 40 are visually impaired. While there are steps you can take to remedy low vision, such as wearing glasses, contacts, or taking medication, it's not always possible to completely fix the problem. So, what is low vision, and what help is available for visual impairment?
Low vision is when a person has difficulty seeing even with the help of visual aids such as glasses or contacts. Daily activities like driving, reading, and cooking can be challenging for a person with low vision. Most cases of low vision occur in older adults above the age of 65. This is because low vision is often caused by macular degeneration that comes with age. Issues such as diabetes, cataracts, and glaucoma can cause low vision, so it's important to maintain any health problems that may lead to vision loss.
While most people who suffer from vision loss are above the age of 65, young people also struggle with vision loss. Vision loss can occur in young people due to inherited conditions, traumatic experiences, infectious and autoimmune eye diseases, and more.
There are options available to those with low vision to improve their sight. The first step is to visit your optometrist for a check-up to understand the extent of your vision loss. Some ophthalmologists and optometrists specialize in low vision that can provide rehabilitation or treatment recommendations. Work with your doctor to determine what path of treatment is best for you. Some treatment and rehabilitation options can include training to use magnifying devices, learning ways to cope with daily tasks, and in some cases, surgery or medicine.
Vision loss cannot be fully restored, but there are many steps you and your doctor can take to make living with low vision more comfortable and manageable. At the Georgia Center for Sight, we are well-equipped to evaluate and treat low vision. Our mission is to help you see as clearly as possible, which is why our experienced doctors are here to find the best kind of vision treatment for you. You can visit our website to find more patient resources and information about our services. Contact us and book an appointment with one of our eye care professionals to evaluate your low vision.
---