Home » Blog » New Year, New You
Posted by: Georgia Center for Sight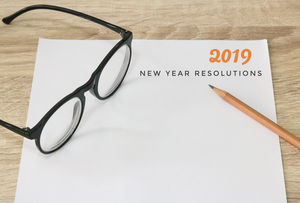 January is often a time of anticipation and excitement for what the new year will hold for you. It is also a time of planning and getting motivated to make this the best year yet. We think there is no better way to start off your year and really make it the best one yet, than by signing up for a free LASIK consultation.
Why should I consider LASIK?
First of all, it is a free LASIK consultation, meaning that you are just exploring an option. This makes it even easier to discover what the process looks like and if it is right for you. LASIK Eye Surgery Athens also provides you with clear vision, ridding you of those pesky contacts or glasses that can just be such a pain. Imagine waking up every morning and getting to start your day without the hassle of putting in contacts, with LASIK Athens, this morning routine could become a reality for you.
What does the LASIK free consultation entail?
At Georgia Center for Sight, a consultation includes a full eye exam, to analyze the refractive area and to check the health of the surface and the back of the eye. Another key aspect to the consultation is looking at how both of your eyes work together. What we look for in terms of your eyes during the consultation, is whether or not you have a stable refraction, so it is a good idea to bring your old contact lenses or glasses to the consultation to help our doctors better determine if you are a good candidate.
What is the cost of LASIK?
We understand that LASIK can be a hefty cost, and we want to work with you to make LASIK possible, so that you can live easy this year. The good news is that the LASIK cost includes the pre and post operative care. There are also financing options for LASIK to make it more affordable for you this year.
How do I choose the right eye doctors in Athens GA?
When searching for a LASIK surgeon, it is important to look at their level of experience and find a doctor you trust. Another factor to consider is the transparency of the doctor, and the level of importance that has for you. It can be very helpful for some patients to know exactly what is going on in every step of the LASIK procedure. At Georgia Center for Sight, our doctors are knowledgeable, experienced and here to help you get perfect vision for 2019.
---