Home » Blog » Prep for Your Wedding with LASIK
Prep for Your Wedding with LASIK
Posted by: Georgia Center for Sight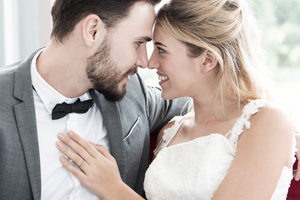 Wedding season can be a very busy time — so many appointments and details to plan as you are making every effort to ensure your big day goes smoothly. With all of this preparation, you don't want something as pesky as your contacts or glasses to hinder you from having a perfect day.
LASIK is a great way to ensure that your wedding is carefree without having to worry about your eyes drying out or your contacts not fitting right. LASIK eye surgery provides you with clear vision in a matter of minutes. We understand that wedding planning takes up much of your time, especially in the few months leading up to the wedding, but at Georgia Center for Sight, LASIK takes only a moment and then you are on your way to a beautiful wedding day with clear vision.
If you are looking for LASIK eye surgery in Athens GA, you found us! Georgia Center for Sight's experienced doctors perform the procedure using wavelight mapping to ensure unbeatable precision to provide you with improved vision.
Are you worried about the cost of LASIK? Weddings can be quite expensive, so we understand that another large payment can seem daunting. However, LASIK eye surgery can be very affordable, and you should think of it as an investment that will provide you with clear vision for many years. Plus, in the long run, you will save money, time and energy by not having to use contacts every morning.
Here at Georgia Center for Sight, we want you to have the wedding of your dreams, and we think it starts here with LASIK. Our wedding gift to you is clear vision for your big day so you can enjoy it as much as possible!
---