Home » Blog » The LASIK Procedure
Posted by: Georgia Center for Sight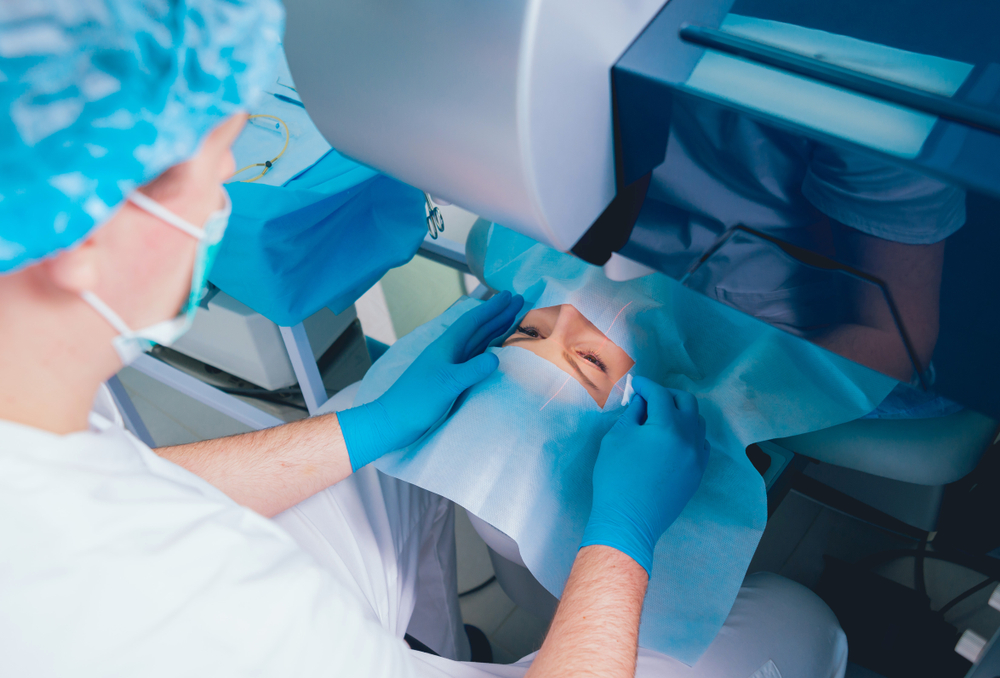 Been wearing glasses or contacts for years? Tired of the upkeep that comes with troubled eyes? Georgia Center for Sight can put your annoyance to rest and bring you peace of mind with LASIK Eye Surgery! LASIK is a process used to treat both near and far sighted patients, along with those who struggle with astigmatism.
LASIK eye surgery is not only pain-free, but also quick. The entire process only takes about 15 minutes per eye. Essentially, you are spending half an hour in surgery for a lifetime of better vision. Can't imagine anything better than that! Your vision will thrive without glasses or contacts immediately after the procedure and will continue to improve and stabilize a few days following the surgery.
What does a typical LASIK eye surgery Athens look like? At Georgia Center for Sight, our professionals ensure a smooth, painless process. Before your LASIK Athens begins, numbing eye drops are applied to prevent any and all discomfort from the procedure. Most patients feel very little to no pressure during the process. As soon as your eyes are numb, you will be asked to lie down on a bed under the WaveLight® workstation. Your eye will be positioned under the laser, and an instrument called a lid speculum is used to keep your eyelids wide open.
Once the patient is positioned, the first step is flap creation. Dr. Dong at Georgia Center for Sight then uses the innovative WaveLight® FS200 Femtosecond Laser to make a precise flap/door in each cornea, which exposes the underlying tissue so he can correct your vision. After the flaps are made, you will be moved to the advanced WaveLight® Refractive Suite for reshaping. Dr. Dong uses small, rapid bursts of the laser to reshape your cornea with grace and precision. All you have to do is focus on a small blinking light! And don't worry if you can't keep your eyes perfectly still- our technology has advanced eye-tracking that can keep up with your movements.
As soon as the eye is reshaped to perfection, Dr. Dong ends the procedure by placing the flap into normal position where it can serve as a natural bandage. All it takes is a couple of minutes and you will be enjoying the life of solid vision!
No need to worry about LASIK surgery recovery time. In fact, you typically only need a single day of rest at most. Although you may experience itching, haziness, or blurriness immediately after surgery, it will go away within a few hours or by the next morning. Your vision will stabilize over the next couple of days and your quality of life will be improved. Take advantage of this procedure and call Georgia Center for Sight to obtain clear, comfortable vision.
---