Home » Blog » Tips to Keep Your Eyes Safe This Summer
Tips to Keep Your Eyes Safe This Summer
Posted by: Georgia Center for Sight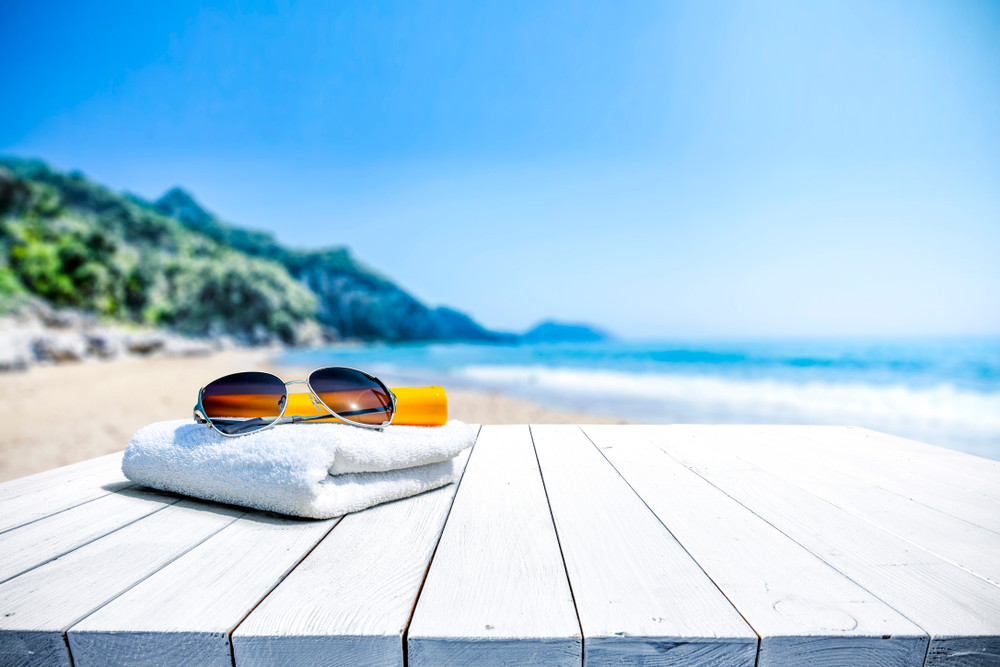 Most people are aware of the sun's harmful rays and the damage it causes to our skin. However, people rarely consider the danger to one's eyes brought by the powerful UV rays. Beyond sunscreen, it's important to keep your eyes protected from the strong summer sun. Summer eye safety should be a top priority, but it is commonly disregarded. Here's a few tips on how to protect your eyes in summer:
Choose your sunglasses wisely

Although any pair of sunglasses are better than none at all, there is a scale. Picking up a cheap pair in the dollar section isn't going to block UV rays efficiently. Although they may help your eyes slightly, they do not necessarily provide adequate blockage. A good rule of thumb to follow is finding a pair that blocks at least 98 percent of UV radiation.The ozone layer blocks the majority of ultraviolet radiation, but UV-C rays are still very likely to cause damage. UV-A and UV-B rays can get through the ozone and cause unfixable damage that slowly develops as we age. Look out for pairs that protect against both of these harmful rays. If you are hesitant, it is wise to ask an expert when looking for the safest pair.

Additionally, it is important not to make assumptions when handling protection for summer eye safety. For example, a lighter shade of tinted sunglasses does not mean less protection. Dark glasses could be blocking visible light without providing enough UV protection. Additionally, cloudy days are not an excuse to leave your eyes exposed. Sunlight is less evident, but the UV rays are still in action. Make sure to keep your summer eye safety a priority.

Watch out for eye sunburn

Sunburn on your body is painful, especially when it hits your eyes. Not only does it hurt, but it can harm your vision in the future. Photokeratitis, aka eye sunburn, refers to an overexposure of the eyes to ultraviolet radiation.There are 2 serious forms of eye sunburn that you can experience. Pterygium, for example, is a pink or red colored growth sitting in the whites of your eyes. Pinguecula is another, which causes yellow colored bumps on the eye surface. Make sure to find eye doctors in athens ga if you are starting to develop either of these conditions. Long term exposure can cause permanent damage that results in cloudy, dull, discolored vision or cataracts. Sometimes it is treatable with drops, but occasionally, surgery could be needed. Early signs to watch out for are: blurriness, light sensitivity, severe pain, lots of tears, and bloodshot eyes/extreme redness.
Taking the necessary precautions to prioritize summer eye safety is helpful, but sometimes it is not enough. Eye doctors in athens ga are here to assist you beyond sunglasses and sunscreen. If you are concerned about your summer eye safety, need some tips, or a general check up, Georgia Center for Sight has the best team in town. Do not hesitate to give us a call or schedule an appointment. Keeping your vision in check is our top priority, especially in the Georgia heat!
---