Home » Blog » Cataract Surgery Recovery Time
Cataract Surgery Recovery Time
Posted by: Georgia Center for Sight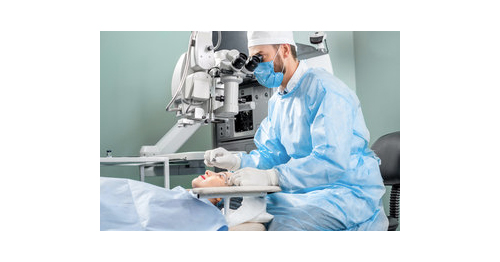 Are you considering cataract surgery? You may be wondering how long cataract surgery takes. From the procedure to recovery, you could be seeing perfectly clear in less than two weeks. However, most patients' recovery time is just 24 hours!
Procedure & Recovery Time
Cataract surgery is quick to perform and often takes no longer than 10 minutes. Many patients have clear vision within a few hours of surgery. However, each patient heals differently and you may need a week or two before seeing completely in focus. You will have a follow-up appointment with your doctor the day after surgery, and your recovery should be completely finished within a month.
What to Expect After Surgery
You will be given eye drops to use after surgery. Be sure to follow your doctor's directions on how often to use these drops.

Avoid contact with soap or water directly in the eye.

Do not rub or press on your eyes. Your doctor may instruct you to wear eyeglasses to protect your them.

You will be given a protective eye shield when you sleep to avoid irritation.

Your doctor will talk to you about how active you can be after surgery. They will inform you when you are free to safely exercise, drive, and do other activities.
Reach Out to Us
If you're interested in learning more about cataract surgery, contact us at one of our four Georgia Center for Sight locations. With our main office in Athens and satellite offices in Lavonia, Elberton & Lake Oconee, Georgia Center for Sight delivers the highest-quality vision care to residents all over north and central Georgia.
---