Home » Blog » 5 Reasons LASIK is the Perfect Gift this Holiday Season
5 Reasons LASIK is the Perfect Gift this Holiday Season
Posted by: Georgia Center for Sight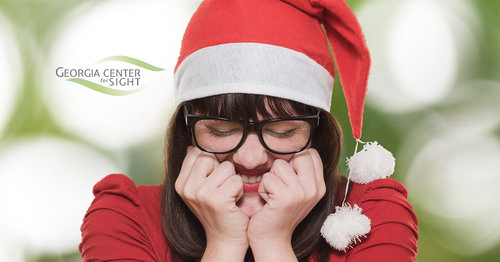 Have you been searching high and low for the perfect gift for a friend or family member? LASIK eye surgery can be a lasting gift to a loved one this holiday season! Find out some of the valuable reasons why giving the gift of LASIK is a wonderful idea:
It is affordable- The cost of continually purchasing contacts can get pricey, but LASIK cost is extremely affordable, making it a fantastic gift option for a friend or family member. Giving the gift of LASIK can be an affordable and life-lasting gift that will benefit your loved ones greatly.

It is a gift that keeps on giving- LASIK is the gift that keeps on giving! Not only does your gift significantly enhance your loved ones' life, but it also is the gift that lasts far longer than most! After the simple procedure, your loved one will get to reap the benefits of enhanced vision for many years!

No guessing games- No more tinkering with different prescriptions in order to see clearly because with LASIK, your vision will be corrected with no more doctor visits. Your loved ones are going to love LASIK because they will now be able to see clearly without the hassle of contacts or glasses. It will also improve their vision and make opening other gifts more exciting as well as they will be able to see them even better!

It will improve the quality of their life- Pesky contacts and glasses can get very old after wearing them for many years, which is why LASIK is the perfect gift. Your loved one will wake up to perfect vision every morning, and LASIK can even improve vision, furthering their quality of life!

It is a quick and pain-free procedure- LASIK surgery can be a daunting thought, but with our LASIK Athens experts, your loved one will be in good hands for the procedure. The procedure itself is brief and is pain-free. This quick procedure is no hassle compared to the daily inconvenience of contact lenses or glasses.
---