Home » Blog » How to Prevent Masks From Fogging Up Your Glasses
How to Prevent Masks From Fogging Up Your Glasses
Posted by: Georgia Center for Sight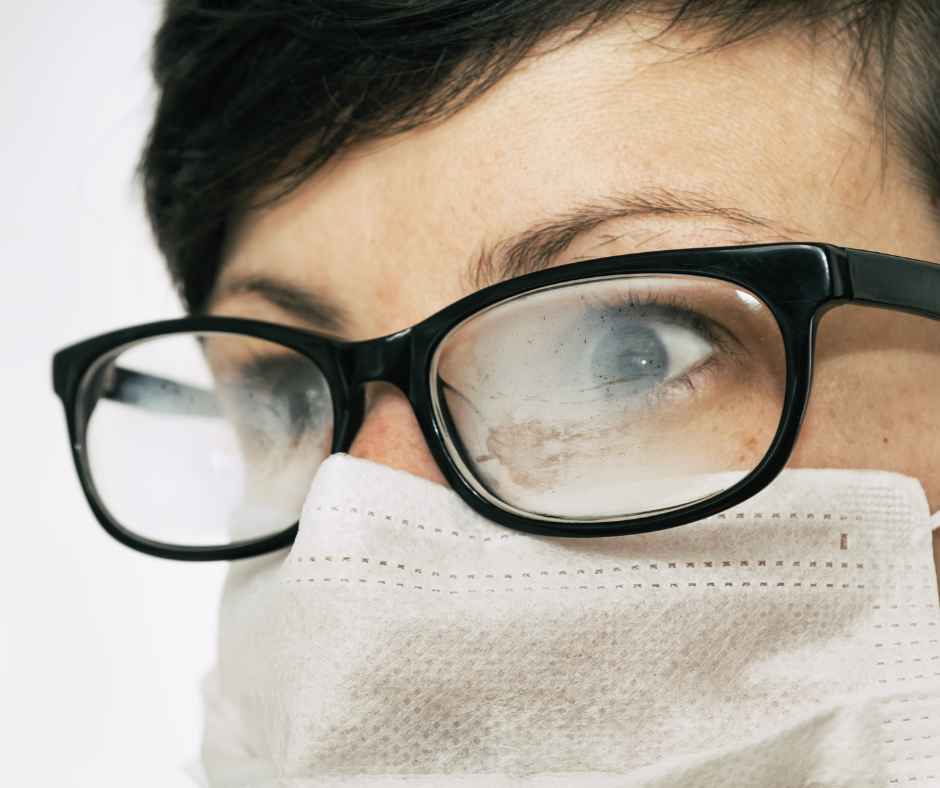 The odds are that if you wear glasses, poor vision is something you've dealt with for your whole life. You have probably found ways to make wearing glasses a more comfortable experience at this point… until masks happened. This year has presented more than a few challenges for us all, though foggy glasses don't need to be one of them.
While we can't really control our circumstances this year, we CAN make our lives a little bit easier with clear glasses. Read on to see how you can prevent your glasses from fogging up while wearing a mask in public.
The science behind foggy glasses is relatively simple… warm air hits a cool surface, and BAM! Foggy glasses. When your warm breath escapes the top of your mask, it hits the lenses and allows condensation to form. The key to eliminating foggy glasses is to find a mask that fits securely over your nose. Many reusable masks have a metal wire that can form to the bridge of your nose, which gets rid of the space at the top of your mask that fogs up your glasses. Some people are unaware of this wire, and it can help reduce the amount of condensation that forms on the lenses. If you wear a cloth, reusable mask, you need to make sure you have one that fits snugly over the nose. If you've decided to make your own masks, you can sew a pipe cleaner to the bridge to better fit the mask to your nose.
The next trick is actually one that healthcare professionals have turned to over the years. All you need for this foggy glasses hack is soapy water and a soft cloth. Disclaimer: Glasses can be a major investment. If you have special coatings on your lenses, check with your optician before trying this next hack, so you don't ruin them. With this technique, you simply wash your lenses with soapy water and shake off the excess liquid. You can allow your lenses to air dry or gently wipe them off with a soft cloth before wearing your glasses again—the soap leaves behind a thin film that acts as a fog barrier.
The last trick involves simply shaping your mask to your face with the weight of your glasses. If your mask can be pulled high on the bridge of your nose, all you need to do is allow the bottom of your glasses to shape the mask to your nose. This should eliminate the fog and greatly reduce your general sense of exasperation throughout the day.
At Georgia Center for Sight, we want to help you make your vision a priority. If you're looking for another alternative to wearing glasses, we can help. To make an appointment, visit our website or call your local Georgia Center for Sight office today.
---