Home » Blog » Being Thankful And Expressing Gratitude
Being Thankful And Expressing Gratitude
Posted by: Georgia Center for Sight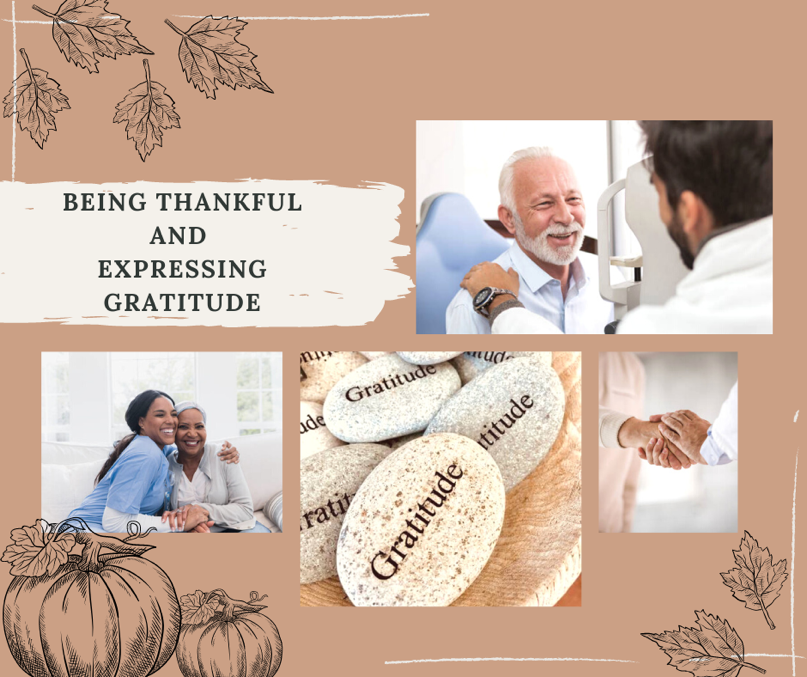 This Thursday marks the Thanksgiving holiday, and we want to let you know we are so thankful for you!
We love this time of the year because it is an opportunity to give thanks, putting us in a festive mood of gratitude all season long. We want to take the time to express an attitude of thankfulness to our patients. Our patients are indeed the focus and heart of our practice! We know there is one BIG thing we must be grateful for: YOU, our dear patient.
Our whole team of eye care professionals is passionate about providing the very best in eye care to our communities. We know that without you and your support, we wouldn't be able to realize our passion for providing excellent eye care. You truly make our dreams a reality!
The Thanksgiving holiday focuses on being thankful and expressing gratitude. Did you know that people that regularly are thankful are also healthier? An "attitude of gratitude" can provide many health benefits.
Scientific research from notable psychologists shows that grateful people are more likely to be happy and prosperous. The gratitude effect and grateful people are more likely to do the following:
Take better care of themselves, mentally and physically.

Engage in protective health and maintenance.

Get regular exercise.

Eat a healthier diet.

Have improved mental alertness.

Feel happier.

Have a robust immune system.

Be optimistic about the future.

Cope with daily challenges well.
These great benefits should encourage anyone to want to live a life of gratitude daily! We are happy to support you in all of your eye health needs, and we look forward to servicing your eye care needs for years to come.
We Wish You A Happy And Healthy Thanksgiving Holiday!
---