Home » Blog » Finding the Pair of Glasses that Suits You
Finding the Pair of Glasses that Suits You
Posted by: Georgia Center for Sight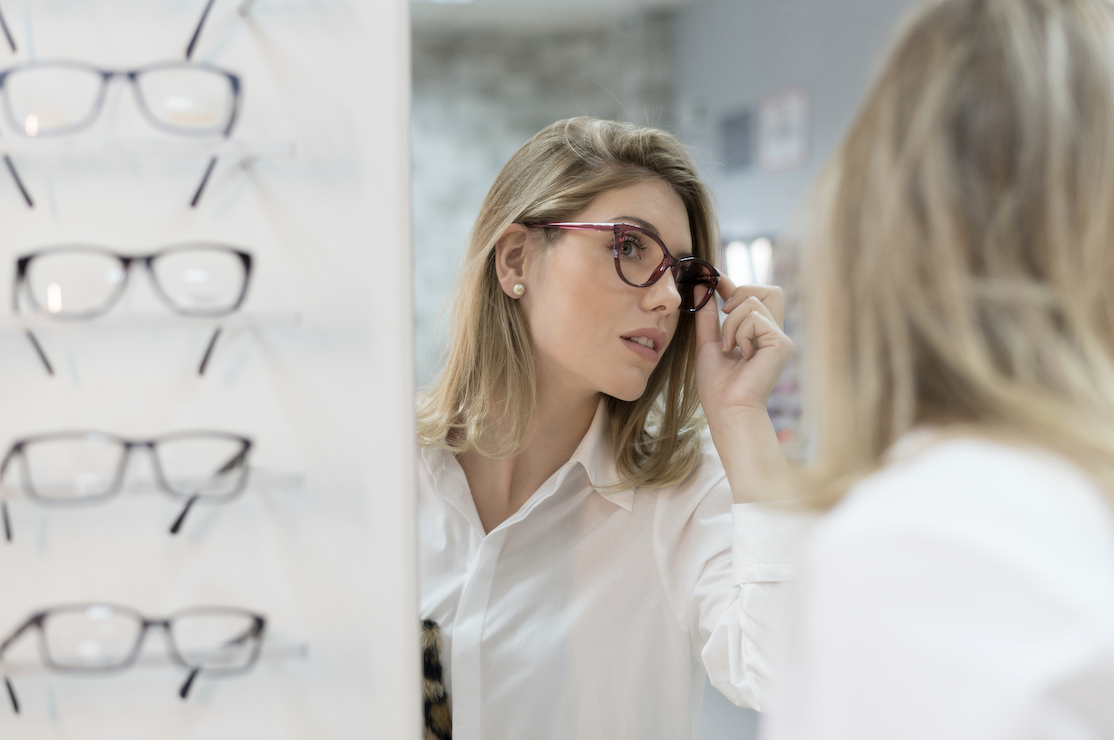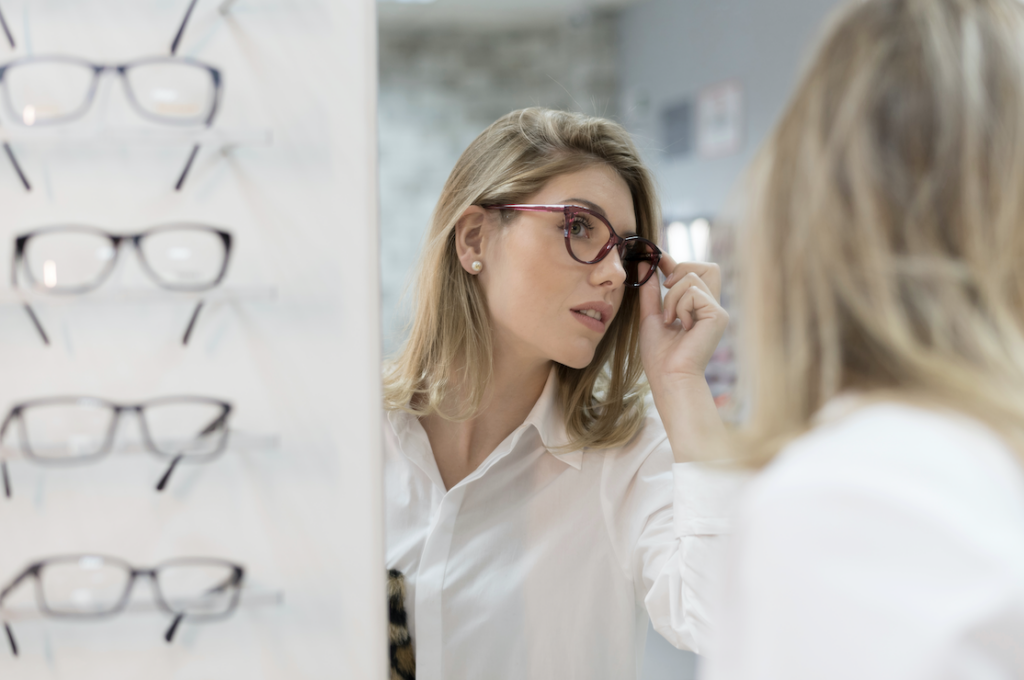 We've all been there… we see the most glorious looking pair of sunglasses or eyeglasses in the shop, but once placed perfectly on our face, they don't particularly complement our features.
Both sunglasses and eyeglasses are vital in protecting and enhancing our vision, so finding that perfect pair that makes you look and feel your best can be an instant confidence-booster. With our Georgia Center for Sight tips on how to choose a suitable pair of glasses, you can feel comfortable and stylish while protecting your eyes each day.
The most important factor in choosing a pair of glasses is making sure they suit the shape of your face. Different shapes of lenses fit different shapes of faces, so it's important to identify what shape your face is most similar to.
The most common facial shapes are oval, heart, oblong, square, diamond, round, and triangular. Each facial shape fits best with a certain shaped lens. For example, heart-shaped faces are suited best by frame shapes that are wider at the bottom. Thin, light-colored frames and rimless frames with a light, airy appearance are good choices for heart-shapes. Cat-eye shaped lenses fit best with triangular or diamond-shaped faces, and rectangular lenses are most suitable for circular facial shapes. You can choose to follow these basic rules of lens shaping, or you can rock any style of glasses you choose!
Some more important factors in finding the right pair of glasses include skin tone, eye color, and hair color. Skin tones are categorized as either cool or warm, and eye/hair color varies on a wide spectrum of color.
Consider these eyeglass frame colors for warm skin tone, eye color, and hair color: camel, khaki, gold, copper, peach, orange, coral, off-white, fire-engine red, warm blue and blond tortoise. For cooler skin tone, eye color, and hair color, these eyeglass frame colors will suit you best: black, silver, rose-brown, blue-gray, plum, magenta, pink, jade, blue and demi-amber (darker) tortoise.
To help you find the perfect glasses for your face shape and coloring, first get your eyeglass prescription updated by scheduling an eye exam. You can call your local Georgia Center for Sight to schedule an appointment with our experienced optometrists, who will help you find eyewear that makes you look and feel great. https://www.georgiacenterforsight.com/contact
---