Home » Blog » Is LASIK Affordable to me?
Is LASIK Affordable to me?
Posted by: Georgia Center for Sight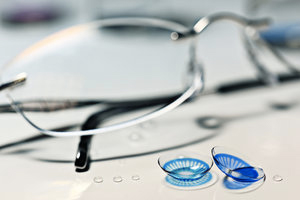 Oftentimes when someone is considering getting LASIK, one of the very first questions you might ask is "Can I afford it?" or "How much does LASIK cost?" These are valid questions, as surgery can be expensive. We want to provide you with realistic information about the cost of LASIK so you know what to expect.
Average cost of LASIK:
On average, LASIK costs anywhere between $1,000 to $3,000 per eye. This number might deter you at first, but it is important to check your insurance to see if any of the cost can be covered through eye insurance or generic health insurance. Insurance can provide and make LASIK treatment more affordable or reasonable for you.
What to ask:
It is very common to walk into a consultation thinking you have so many questions, but you aren't exactly sure what those specific questions really are. Asking the right questions goes a long way in the LASIK process as it allows you to know exactly what you are getting from your LASIK eye surgery cost. Here are some examples of helpful questions to ask your eye doctor:
What kind of LASIK surgery do you offer?

Which LASIK technology would you recommend?

What are the benefits of LASIK?

Is the estimate for one or both of my eyes?

If I have an astigmatism, can I still get LASIK?

What is included in the LASIK surgery cost?

What is not included in the LASIK surgery cost?
Before making a decision to get LASIK or not, we recommend attending a consultation to determine what the cost for your individual LASIK surgery would be. It is also very important to come to the consultation prepared with questions to ask the doctor so you stay informed throughout the entire process. This way, you will know what to expect, both financially and in regard to your vision!
---