Home » Blog » Eye Safety Awareness During The Solar Eclipse
Eye Safety Awareness During The Solar Eclipse
Posted by: Georgia Center for Sight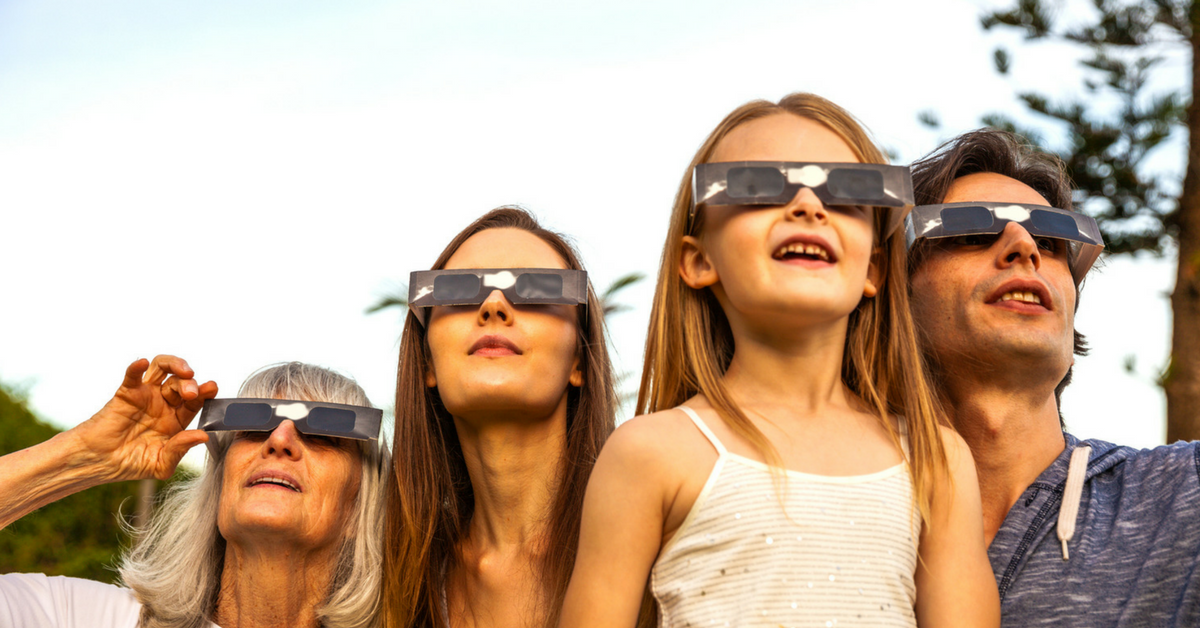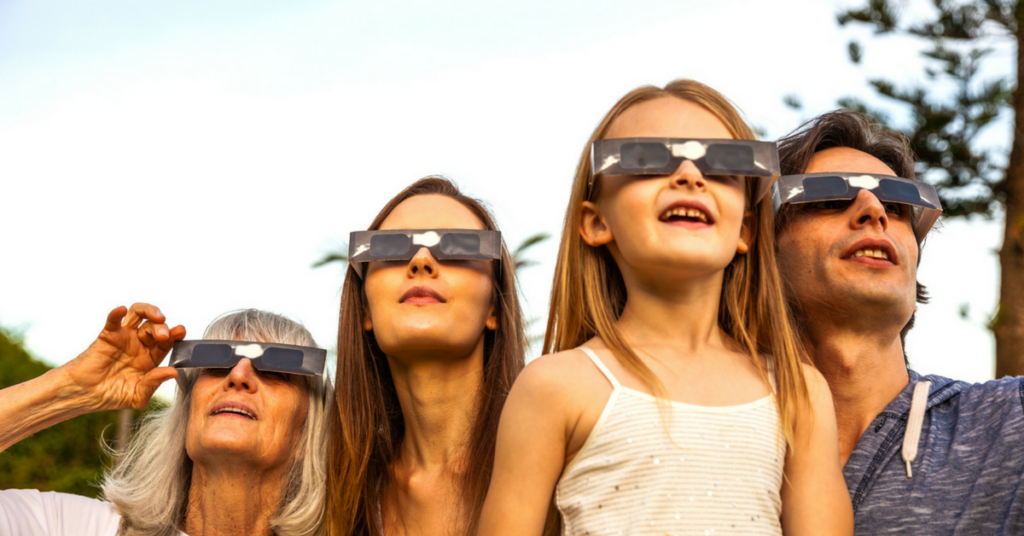 On Aug 21st we'll experience an amazing event as the moon eclipses the sun for the first time since 1918. While we encourage everyone to take part in this amazing event, we cannot completely prepare ourselves for the sight of a total solar eclipse. It's important to understand that even the smallest glimpse of the sun may be enough to cause irreversible damage to your vision. It's imperative that you are prepared with proper eye protection.
The American Academy of Ophthalmology has teamed up with the American Astronomical Society to offer these five tips:
Use specially designed solar eclipse glasses and viewers to block the sun's harmful rays. Ordinary sunglasses, even dark ones, are not strong enough to protect your eyes. To date, only four manufacturers have certified that their eclipse glasses and handheld solar viewers meet international safety standards:

Inspect your solar filter before the eclipse, and don't use it if it's scratched or damaged.

Another option is to view the eclipse through #14 welder's glass. That's much darker than the shades arc welders typically wear.

Use solar filters on camera lenses, binoculars, and telescopes.

Do not use solar eclipse glasses to look through a camera, binoculars or a telescope. The sun can melt the filter and damage your eyes.
The safest way to view the solar eclipse is via live stream. NASA will provide coverage of the event at https://www.nasa.gov/eclipselive. We at Georgia Center for Sight hope everyone enjoys this incredible moment in history!
---